Hello, February!
Art | A New Short Story | Live Texting Reader
Hello, dear readers!
I hope this newsletter finds you well! I am working on a few things, and I wanted to touch base and share!
Art
I've been doing a lot of art lately. Some of them are really cute:
Some are cute and creepy (cos when you're an artist, your kid makes requests)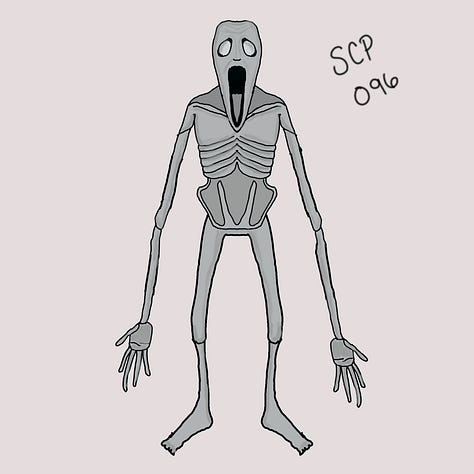 I even managed to do a little needlepoint:
If you're an artist, please consider following me on Tiktok and Instagram!
Also, I'm having a big 48% off sale in my Etsy store to celebrate my birthday! I'd love if you'd pop in and take a look! Use code BIRTHDAY48 to get the discount!
---
A New Short Story!
I wrote a little dark twisted tale for the If Walls Could Talk Challenge on Vocal.media.
I will warn you that it has a rather dark theme and implied violence and SA. It's only just over 700 words, though, if you're interested. Here's the first part!
If walls could talk... The man dragged the woman's body across the wooden floor's deeply engraved scratches. Vibrations travelled up and over the floorboards from his efforts, a silent, tangible melody beneath my coats of paint and wallpaper.
This body wasn't his first. No, I'd watched this scene unfold too many times to count. Different clothing and hair styles spanning decades, but the pattern remained the same.
He brought them home happy, plied them with a buffet of alcohol and drugs, always followed by screams and the stench of assault. The room's drywall was pockmarked with thick gouges and finger divots. Long scratches stretched down the hallway, morbid morse code no one would ever see.
No one but me.
---
Live Texting from a New Reader
Over the holidays, I participated in the Imgur Secret Santa. We'd find out as she opened her box that we have a lot in common and became fast friends!
One of the things I sent my pick was a copy of my books. And she has been live texting/snapchatting me as she reads, and I have to tell you that has made my year!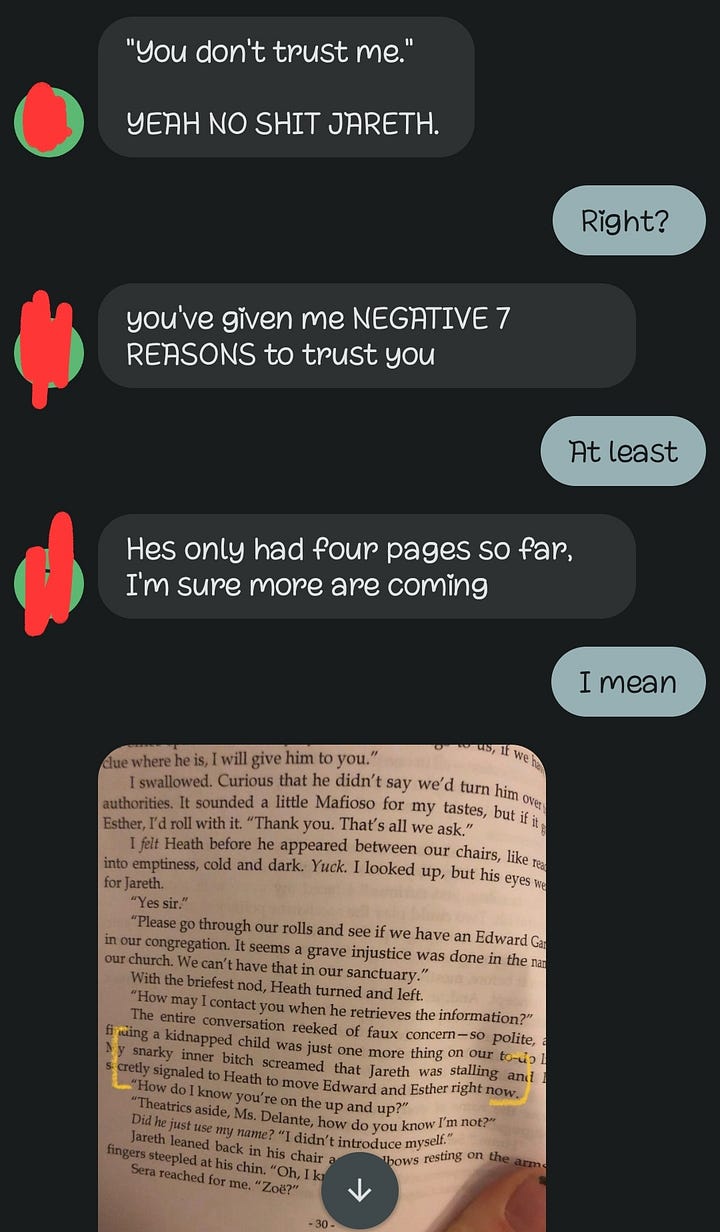 If you're reading my books, you can do that, too! Just let me know! Or email me at clrhuth@gmail.com!
---
Anyway, as always, thank you for reading! Hope your weekend is awesome!
Your author friend,
CL