March Has Arrived... with Snow?
Snow in AZ | Books in Other Languages | Smashwords | Unsubscribe
Hello!
I don't know about you, but my 2023 has been filled to the brim and then some! We started the year with round 2 of COVID-19—do not recommend!—and we've had not one, but two rounds of real snow in our little corner of southeastern Arizona.
Also, I found out some happy news about my book translations, too!
So, let's get into it!
Snow in AZ
So, on March 2, 2023, we woke up to this blanket of whiteness. Do we get snow here a stone's throw from the Mexican border? Absolutely. Like this? No, not so much. I mean, we've had a blizzard. Once. In the whole time I've been here (20 years November 2024).
Anyone want to guess how long it took for it to disappear? Respond to this email with your guess, and on Friday, March 10th, the closest person will get a $10 Amazon gift card.
I'll select a random person to get a $5 Amazon gift card for participating.
Books in Other Languages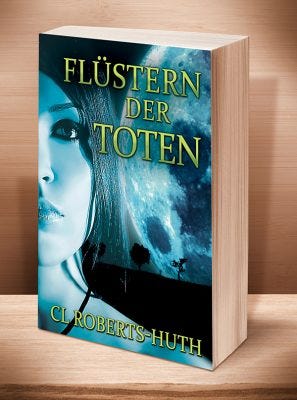 While everyone knows that my books are originally available in English, did you know that they're also available in German, Portuegese, Spanish, Italian and even Hindi? They are! So if these are something you're interested in, check them out starting from my publisher's author page!
Smashwords: Read an Ebook Week (sale)
You can pick up one or all of them—check out that boxed set!—for 50% off until March 11th! Buy them here.
Thank You!
As always, thank you for being my readers. I couldn't do this without you!
Your Author,
CL

P.S. I am actually working on Book 4 for those who have been waiting. :-)
Unsubscribe
I know I don't send emails often, but I don't want to fill your full inbox, if you're no longer interested in my newsletter. If you'd like to unsubscribe, please click here: UNSUBSCRIBE.